Od wielu lat łączymy naszą miłość do jogi z pasją podróżniczą, zapraszając Was na wspólne wyjazdy w malownicze zakątki Polski i reszty świata. Praktyka jogi, w oderwaniu od codziennych obowiązków i zabieganego rytmu dnia i stresu, zyskuje nowy, głębszy wymiar. Sesje są dłuższe, postępy bardziej zauważalne. Bez napięcia, w swoim własnym rytmie możemy zadbać o głęboką regenerację ciała i umysłu na każdym poziomie.
Bardzo dokładnie wybieramy miejsca, do których jeździmy. Zwykle są to ośrodki rodzinne, oddalone od cywilizacji, w otoczeniu pięknej przyrody. Szczególnie dbamy o podniebienia, bardzo ważna jest dla nas kuchnia serwowana przez gospodarzy, zwykle lokalna, bazująca na świeżych produktach, głęboko odżywiająca. Oferty wyjazdów zagranicznych również są 'szyte na miarę'. Omijamy duże obiekty turystyczne, szukamy kameralnych miejsc i lokalnych przewodników, którzy pomogą nam odkrywać uroki swojego kraju.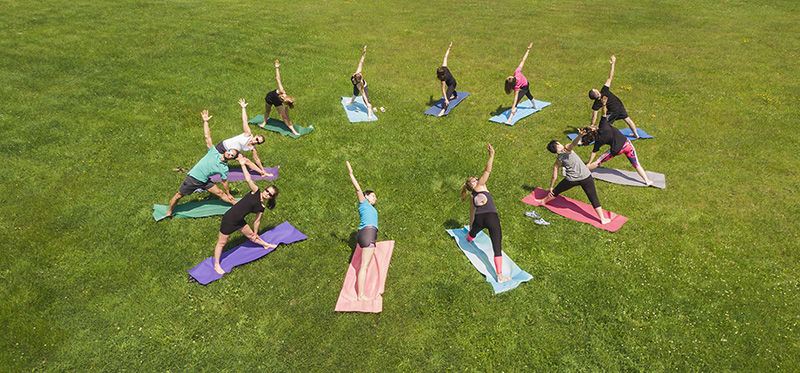 Dlaczego warto z nami wyjechać?
połączysz wakacje lub wyjazd weekendowy z praktyką jogi
rozwiniesz i zintensyfikujesz swoją praktykę jogi w grupie na swoim poziomie
odkryjesz nowe, niezwykłe miejsca
wypoczniesz wśród przyrody, z dala od cywilizacji
zasmakujesz regionalnej kuchni
zapewnimy opiekę Twoim dzieciom podczas Twoich sesji 😊
spędzisz czas z grupą wspaniałych ludzi!
zarówno osoby początkujące jak i zaawansowane
rodziny z dziećmi
Seniorów
Jeżeli joga i podróże to także Twoje pasje, dołącz do nas!
Sylwester z jogą w Bieszczadach
Wilcza Jama, Smolniki, Polska
Zabierz ze sobą całą rodzinę i jedź z nami w Bieszczady!